It's Spring time in Texas and fishing is on everyone's mind! Now is the time to get after those Largemouth Bass, Crappie, and of course Catfish.
Largemouth bass are the most popular sportfish for anglers in Texas because they are caught year-round. The best time to catch them is in the spring, when the spawning activity brings them into shallow water.
The state's second most popular species is catfish. They can be caught in lakes, rivers, ponds, and reservoirs throughout the state. Texans target channel catfish for food and blue and flathead catfish for the trophy sizes that grow in many of the southern state's waters.
Texas has hundreds of lakes available for fishing, and each is known for something different, from largemouth bass and catfish to crappie and alligator gar.
So here are our Top 5 Lakes to fish in Texas!
LAKE CONROE
Lake Conroe is largely known for some great catfish opportunities. Anglers come to target either large numbers of channel catfish for eating or trophy-size blue catfish for bragging rights. Besides catfish, Lake Conroe has great fishing for black bass, hybrid stripers, white bass, and crappie. The lake can reach depths from 20-70 feet. A local man recently caught a 67-pound blue catfish near the bridge where we are fishing. Most anglers catch and release the trophy-size catfish while keeping the smaller channel catfish to eat. Overall, this is a great spot for a fun day on the water.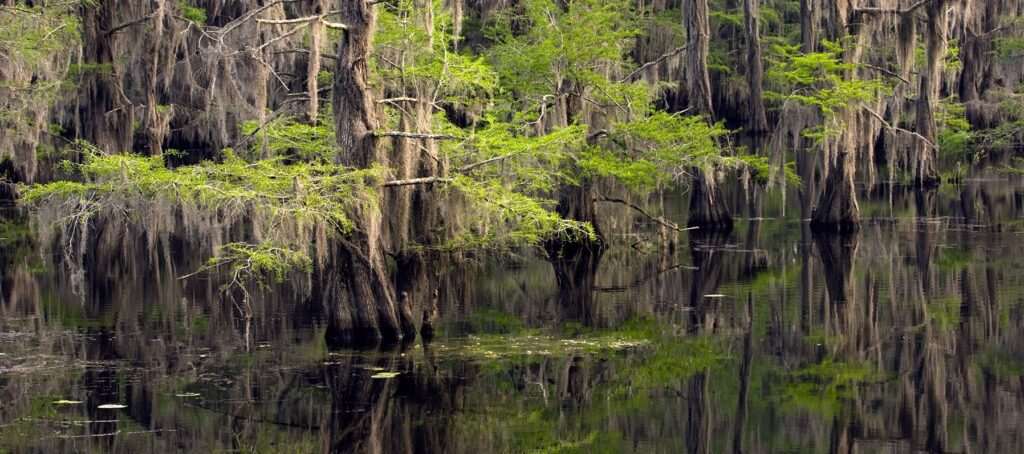 CADDO LAKE
Caddo Lake is probably our favorite on the list. It is the only "natural lake" in Texas and boasts a wide variety of fish from largemouth bass to sunfish and white bass to crappie. The lake has over 60 percent of its area covered in vegetation which has continued to increase due to the construction of the dam on Cypress Creek. Additionally, the water is only 20 feet deep, so you should have no trouble catching plenty of fish. If you're looking for a peaceful fishing trip surrounded by cypress trees and Spanish moss, Caddo Lake is for you.
SAM RAYBURN RESERVOIR
If you love getting after big bass, then Sam Rayburn Reservoir is the place for you. With over 114,000 acres, this fishing spot is the largest lake that is completely within Texas. This lake is so popular among bass fishermen, that a Bassmaster Elite Series tournament was held there in May 2017. You could assume, the bass fishing is pretty solid. A day spent on this lake and you're to pull in some nice bass!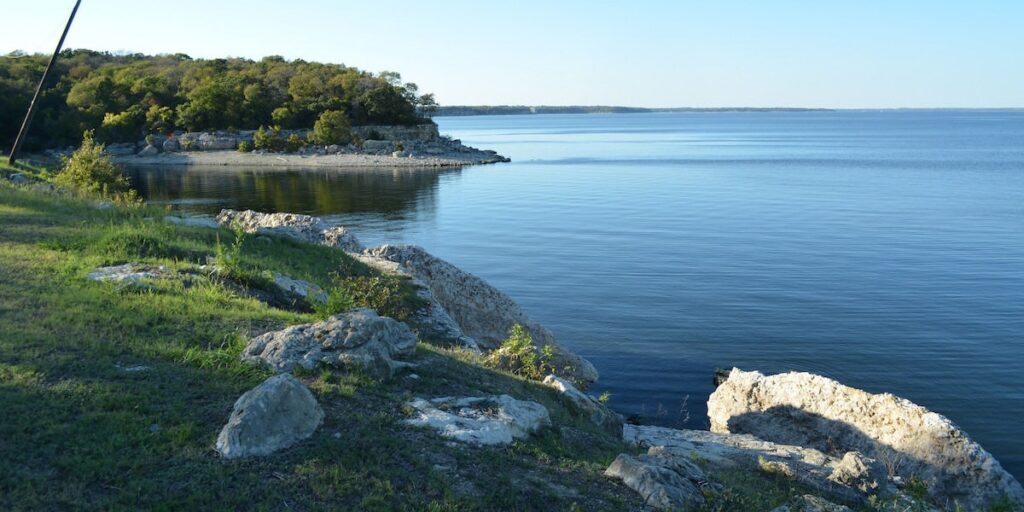 LAKE TEXOMA
Most well known for Striped Bass, this 89,000-acre reservoir is one of the four great border reservoirs. As well as Striped Bass, there is also an abundance of Smallmouth, these are primarily found along the Denison dam, near to the bluffs at Eisenhower State Park and near the Wichita river arm. Bass are generally found near the rocky banks, as unlike most reservoirs and lakes, Texoma doesn't have many big hydrilla flats, moss-lined shorelines or flooded timber spots. Bait recommendations: curly tail grubs, small crankbaits, and finesse seem to work best here.

LAKE FORK
Last but certainly not least, the world-famous Lake Fork is burned into the collective memory of many anglers. If you watched fishing TV shows or read fishing magazines in the '90s, you couldn't go a week without hearing about another big bass caught in Lake Fork. Why? Because of the 50 biggest bass ever caught in Texas, 30 of them came from Lake Fork, including the over 18-pound largemouth currently sitting atop the state record! Crawfish and shad patterns do well in Lake Fork, so have jigs, creature baits and crankbaits at the ready. Big bass feed heavily on the crawfish as they emerge from their winter dens right about this time. So get out there!